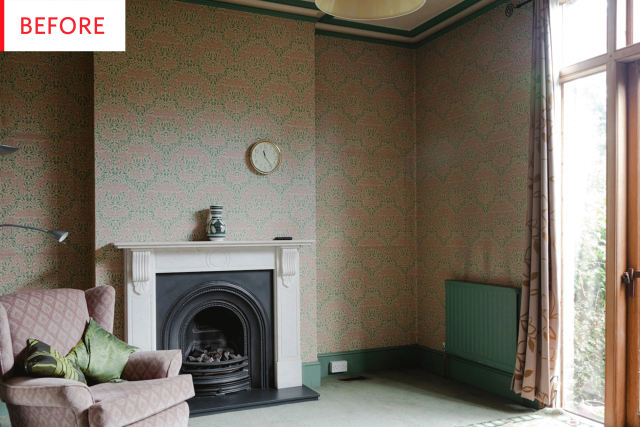 Name: Russell Whitehead and Jordan Cluroe of 2LG Studio
Location: Forest Hill — London, England
Years Lived In: Owned 3 and a half years, but we have lived in Forest Hill together for almost 12 years.
Every now and then you come across a remodel that just sings right to your soul, even surprising yourself. The before photos of this house in England—the home of interior designing duo Jordan Cluroe and Russell Whitehead of 2LG Studio—are positively packed with old English manor house charm like dreamy architectural elements and faded traditional wallpaper, just the sort of look I drool over. But the couple's super modern remodel of this old Victorian is utterly stunning to me, even more impressive knowing that the actual condition of the structure was pretty rough when they bought it: "When we took on this property is was in a bad state of disrepair having been left vacant for over a year. It had holes in the roof, the windows were not double glazed and were all rotten, there was not central heating and the whole house needed a full rewire and re-plumb."
READ MORE »